First, purchase a AnyLAN Plan (such as: https://yxvm.com/cart.php?pid=45&promocode=83YHPHA6QG.)
Then, In order to use AnyLAN you need to add an additional NIC to the VPS, AnyLAN supports two ways to add NICs (LAN Interface).
  1. Add in VPS Networking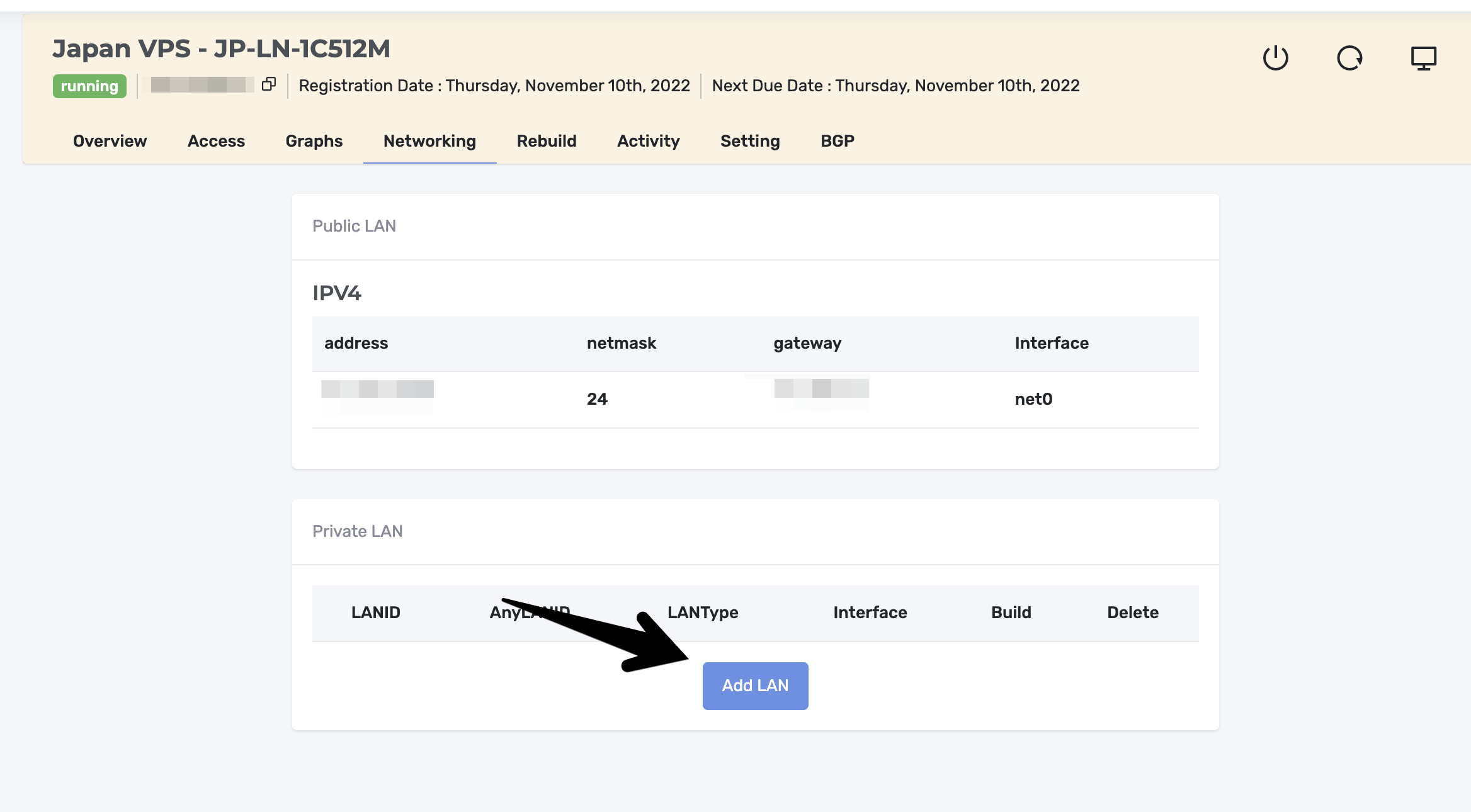 2. Add in AnyLAN management interface

After it is added, you can see it inside the VPS. For example: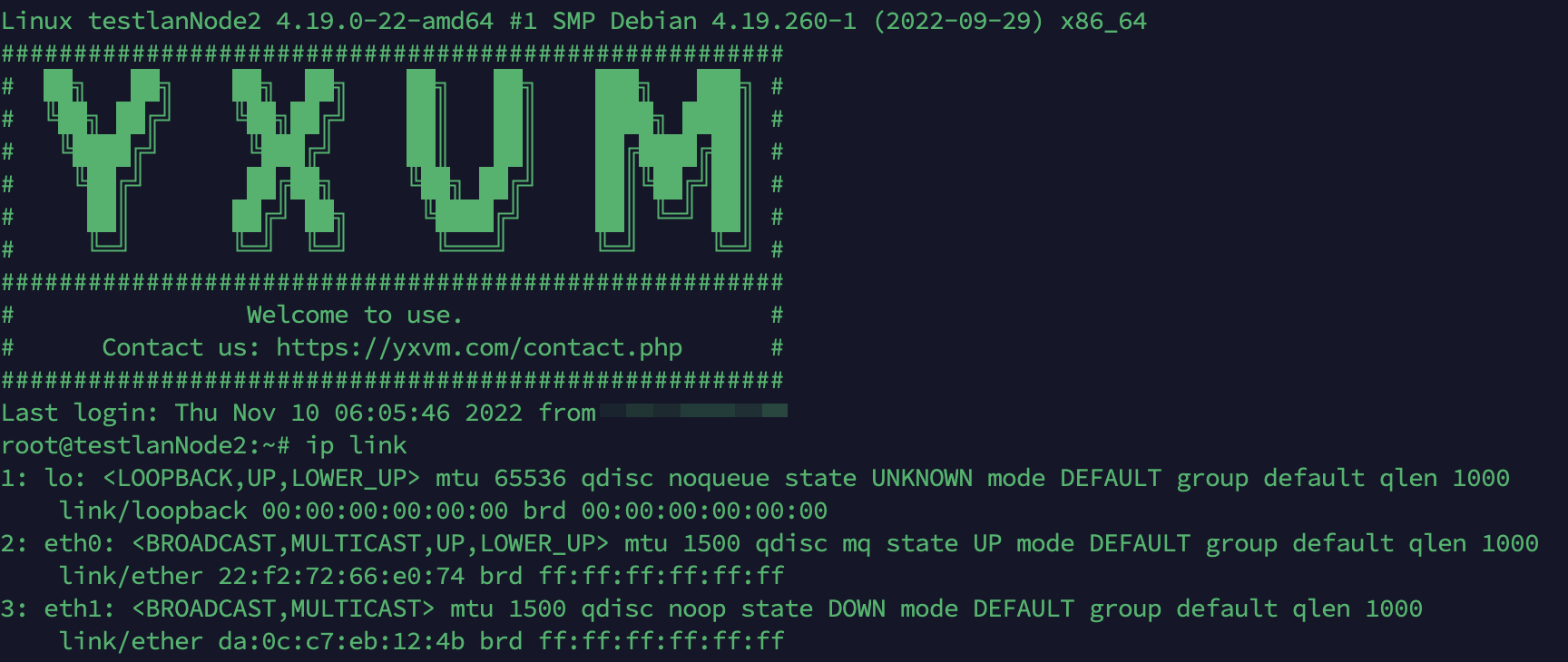 Finally, you just need to enable the NIC and assign a prefix of the intranet IP to make the intranet interoperable.
Also note that this service is in testing phase, we cannot guarantee the stability
« Back